With COVID-19 restrictions relaxed and sporting events open to fans and spectators, we are returning to feeling the atmosphere. Sports games and events are better with fans around, and now, we can enjoy our favorite teams playing or watch heated battles between different groups.
You can go to live racing events to enjoy a NASCAR Cup series as you place bets on NASCAR odds. Or you can watch high-level soccer games across Europe. Depending on what you like, you can always find the right fit for you. All you have to do is take the time to find the right event. In that case, here are five options to check out.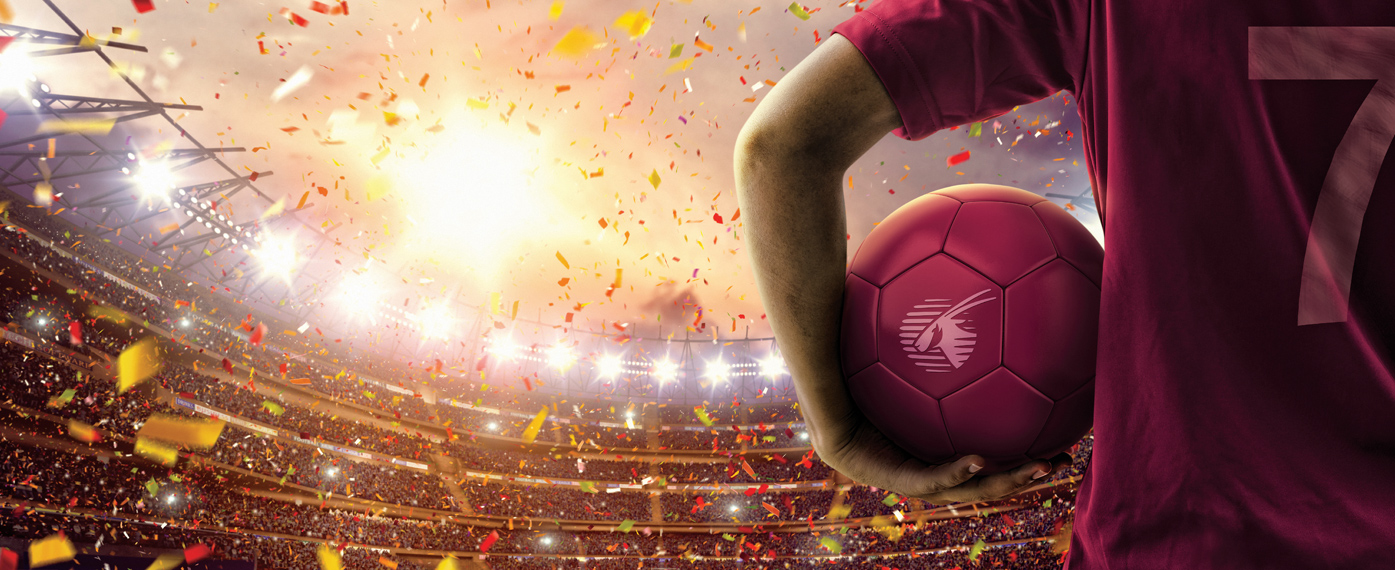 FIFA World Cup 2022 in Qatar
The biggest tournament in soccer will be taking place in Qatar this year, and even if you're not a soccer fan, you should certainly give it a go. It has everything you want in a sporting event, and if you can attend the games, you'll enjoy more excitement. Even though it is still in November, the hype around the tournament is growing.
Many soccer stars look forward to this event, and since it is the sport's holy grail, they want to win it. The tournament is geared to bridge the old and new era, as we would've seen many superstars playing their last FIFA World Cup. And many youngsters are playing their first. The event is held every four years, making it all the more exciting.
Undoubtedly, it is one event that every sports fan should put on their to-do list because it will be one for history. Ensure you don't miss the games when they start in November; you can even start making your predictions for the competition.
Wimbledon Grand Slam
We've enjoyed a few grand slams this year, and we can only say that having the fans back is doing wonders for these competitions. The atmosphere is better, and there is more zest from the players. Understandably, there is more pressure on them to perform better. But overall, it has improved the competitiveness.
This year has brought us an exciting comeback by Rafael Nadal, and we hope to see more of the Spanish legend. And a trip to Wimbledon would make it all the better. It is an excellent opportunity to watch the finest tennis players. Even if you are not an ardent fan, you can always enjoy the show and follow the games live.
Monaco Grand Prix
The race to win the Formula 1 title is one, and Charles Leclerc leads the charge. Even though he was sixth, falling off the podium places, he still has a 27-point gap over second-place Max Verstappen. The race is gearing up, and it is too early to call. You can pick any remaining race cities to visit, including the Monaco Grand Prix.
You'll get to visit the beautiful French city and enjoy the scenery. In addition to that, you can watch the team's battle to see who will gain more points. Many pundits see Monaco as one of the deciding cities. Therefore, you shouldn't miss one of the biggest F1 GPs.
World SBK Estoril 2022
If you love fast bike racing and exciting motor skills on two-legged beasts, the World SBK championship is for you. It is unique in the series and would be one of the biggest races in this year's competition. The tournament is held worldwide, and you can visit Estoril, a top city in Portugal.
You can visit the city to watch some of the best racing alongside strategies for the chance to take the podium. Even if you're not a fan, you can take a trip to the sunny city, and you'll not regret trying this tournament. Aside from Estoril, there are other cities you can visit, depending on how long you want to spend traveling.
Table Tennis World Cup
The World Table Tennis Championships would begin in September, and we would start having some incredible 1v1 actions. You can also join this top competition in Chengdu, China. You don't just have access to an exciting tournament; you can also look around the ancient country with many memorable stories.
You can mingle with the city's people and learn about their culture as you watch some of the best table tennis players battle for the ultimate title. It is one event you should give a try this year.
Final Thoughts
There are many sporting events that yo can check out this year, and if you're looking for one or five incredible options. You can pick that is most convenient to have a blast soaking in the atmosphere as you watch athletes compete for the title.