Introduction 
The county capital of Charleston County and the major city in the Charleston-North Charleston metropolitan region, Charleston is the largest city in the U.S. state of South Carolina. The city is situated on Charleston Harbor, an estuary of the Atlantic Ocean created by the confluence of the Ashley, Cooper, and Wando rivers, just south of the coastline of South Carolina. According to the 2020 U.S. Census, 150,277 people were living in Charleston. The Charleston metropolitan area, which includes Berkeley, Charleston, and Dorchester counties, had 799,636 persons in 2020, making it the third-largest MSA in the state and the 74th-largest in the US.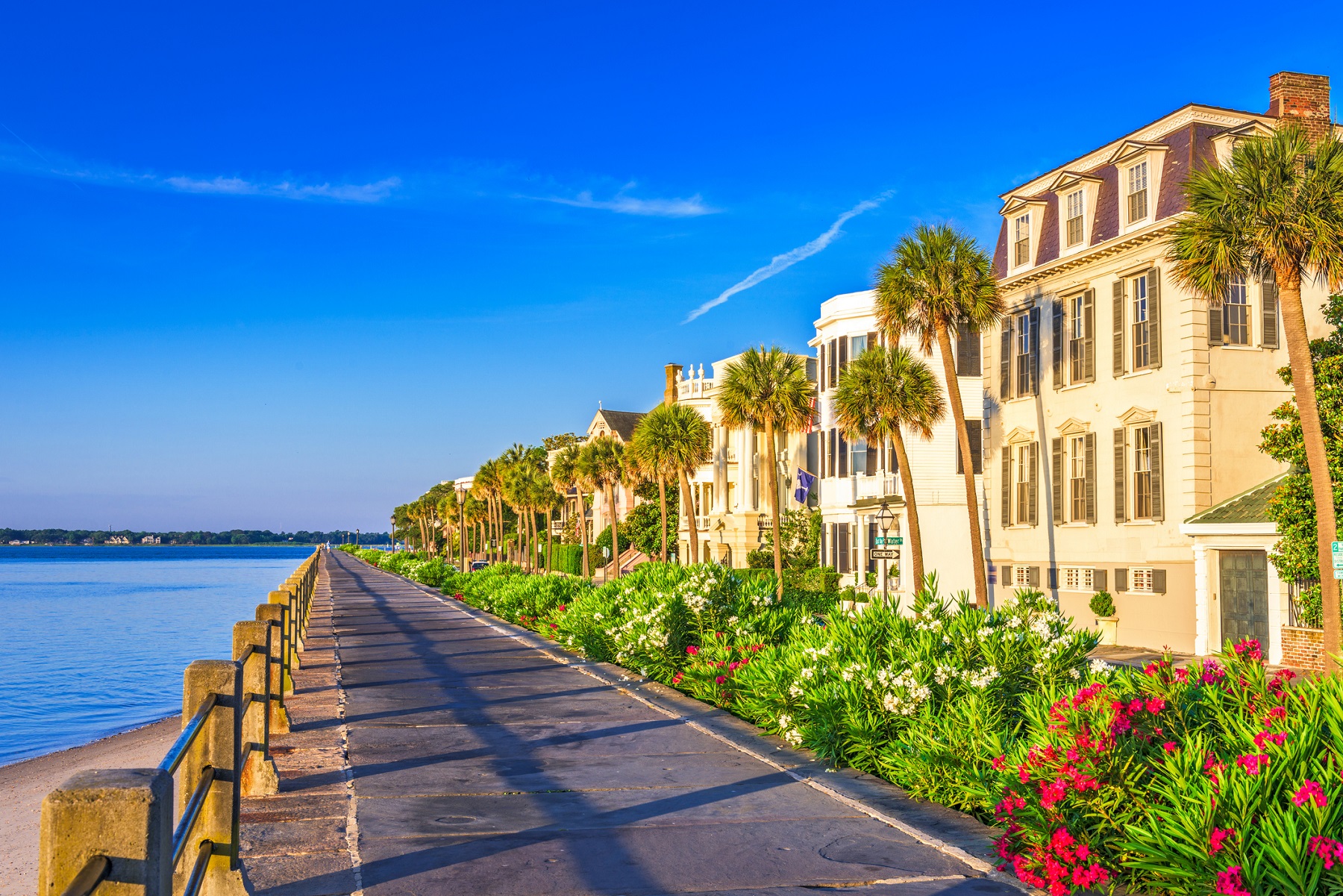 Charleston- A Brief Introduction 
Charles Town, named after King Charles II, was established in 1670 at Albemarle Point on the west bank of the Ashley River (now Charles Towne Landing). Charleston later moved to its current location in 1680, where it grew to become the fifth-largest metropolis in North America within ten years. Throughout the colonial era, it remained unincorporated; a colonial legislature and a governor appointed by Parliament directly oversaw its administration. Anglican wardens and vestries oversaw various social services, and Anglican parishes set up election districts. Charleston became a city in 1783 when it acquired its current spelling. The state government of South Carolina was moved to Columbia in 1788 due to population expansion in the state's interior. However, Charleston remained one of the top ten largest cities in the US through the 1840 census.
Things to Do at Charleston 
A tour is a great opportunity to see all High Wire offers. High Wire is Charleston's first distillery since prohibition, and it has been attracting visitors with its unusual spirits and cypress-paneled tasting area. There is a 16-person maximum for every trip, and they regularly sell out. A series of handcrafted mills and sparkling tanks, including a big copper pot still with a glass in the style of Jules Verne, will be up close and personal to you. You'll discover the science behind the seemingly miraculous process that transforms liquid into vapor and then back into liquid again, as well as milling, mashing, heating, agitating, fermenting, and distilling. The great conclusion is sampling the handcrafted alcohol in the tasting room on flights or in easy-to-recreate cocktails at home.
The Charleston Museum isn't stuffy or conventional like some other museums. The impressive contemporary building surrounds a tranquil interior courtyard that serves as a welcome respite from the summer heat. A suspended whale that entered Charleston's port in 1880 hangs in the two-story foyer. Since 1773, this museum has steadily added items to its collection that span Charleston's natural and cultural histories. Amazingly, some residents are only now becoming aware of it, although tourists frequently stroll in and swing through it.
You could take a pedicab, a horse-drawn carriage, or a guided walking tour to see the city. All of these are great options. However, there are times when you want to explore at your leisure, free from a history lesson in your ear, and walking is the greatest option for that. Anyone visiting Charleston should take this short walking tour, which is a little under two miles long. To see the ancient Colonial city wall, start at Waterfront Park, whose pier protrudes into the harbor. Then, move on to the East Bay, where you could catch a race.
When is the best time to visit Charleston?
Charleston is best visited between March and May or September and November when the weather is moderate but not oppressive. However, hotel costs will be high, particularly during Easter. Additionally, many people will be in the city "oohing" and "ahhing" at the fried cuisine from the South, the blossoming magnolia trees, and their tour guide's ghost stories. Visit in the late fall or early winter to avoid excessive pricing and tourist hordes.
Spring is one of the greatest times to visit Charleston because of the mild weather and flowering trees. The annual Festival of Houses and Gardens offers tours of the city's brilliant display of blossoms brought on by the balmy 60 to 80-degree weather. But when you go in the spring, you won't be alone: Be prepared for expensive hotel prices and crowds of travelers vying for available lodging, particularly over the Easter break. Visit throughout the week rather than the weekend to avoid the enormous crowds and expensive prices.
This season is relatively unwelcoming due to the hot, muggy weather and the intense sunlight. Families with children out of school continue to swarm the city, though. Pack sunscreen and bottled water if you can withstand hot temperatures, which typically reach the upper 80s. Plan to carry an umbrella as well, as August is the rainiest month in Charleston. Visit the adjacent coastlines of Sullivan's Island or Folly Beach to escape the heat.
Long into November, Charleston experiences its busiest travel season. However, the journey would be worthwhile given the balmy, Eden-like weather. Before the seasonal cooldown starts in December, temperatures remain in the upper 70s. Charleston's fall is distinguished by several well-liked gastronomic events, including Charleston Restaurant Week and the Taste of Charleston, in addition to the pleasant weather.
If you travel off-peak, you can get some savings. You don't even need to dress in layers: Rarely falling below 40 degrees, temperatures typically range from 50 to 60. Additionally, the Holiday Festival of Lights is still running until December. However, if you're considering a Valentine's Day vacation, be prepared for high costs and a small increase in visitors: One of the most romantic vacation spots in the USA is Charleston.
Things You Cannot Miss On Your Visit To Charleston. 
Cycling tour of Charleston
Riding a bike is the ideal way to explore the city. From Holy Spokes, we hired these adorable blue bicycles. You can pay by the hour or for $ 20-day tickets. We chose day tickets and rode bikes all morning long in the city. There are so many stunning old houses to admire.
The Battery is a fortified barrier built to defend the city during the Civil War. Many of this neighborhood's exquisite, historically significant homes include side porches, shutters, and other classic Charleston features.
Charleston has a lot to offer, and this includes its cuisine. While you're in the city, make sure to explore these other possibilities:
Poogan's Porch serves breakfast, lunch, and supper with southern cuisine

Multicultural Asian meal, lunch and supper, Xiao Bao Biscuit

Leon's Oyster Shop serves fried chicken and oysters for lunch and dinner.

Breakfast and lunch restaurant Callie's Hot Little Biscuit
Make sure to buy some ice cream in Charleston if you have a sweet taste. There is a good reason why Jeni's Ice Cream is highly renowned.
Rainbow Row on East Bay Street is perhaps one of Charleston's most recognizable and Instagram-worthy locations! The thirteen bright, pastel residences in this neighborhood, which is close to the Battery, are famous.
Conclusion
The richest and fourth-largest city in colonial America was Charleston. The country's first public university, museum, and theater are all located in Charleston. In Charleston, South Carolina, the country's first golf club was founded in 1787. Charleston is the biggest city in the U.S. state of South Carolina and the county seat of Charleston County. It is also the main city in the Charleston-North Charleston metropolitan area. Just south of South Carolina's coast, the city is located on Charleston Harbor, an estuary of the Atlantic Ocean formed by the meeting of the Ashley, Cooper, and Wando rivers. Charleston has 150,277 residents as of the 2020 United States Census. With 799,636 inhabitants in 2020, the Charleston metropolitan area—which encompasses Berkeley, Charleston, and Dorchester counties—will rank third in size in the state and 74th overall in the United States.